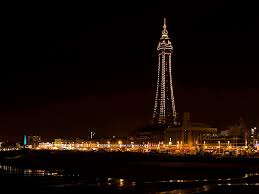 Manx Harriers are once again planning a trip to the Lancashire Track & Field Championships at Stanley Park in Blackpool on 13 & 14 May 2017 for age groups U13 and upwards.
We will be travelling by boat to Liverpool on Friday 12 May at 3pm. and travelling back on the boat at 7.15pm on Sunday 14 May.
The cost of the trip at the moment is £110.00 but a club subsidy will be applied for fully paid members (athletes only).
The entry form can be done either online or by post. The closing date for entry is 29 April 2017.
To secure your place, please let Petra know by email and then forward a deposit of £50.00 (cheques made payable to Manx Harriers), to Petra Atchison, Ballasaig Farm, Maughold, Isle of Man. IM7 1BJ.
Students, please remember to check your exam timetable before committing to this trip.