The Peel to Douglas Trail Run made a welcome return to the athletics calendar in September 2014 following a one year absence in 2013 and after the historic road race transferred to the Heritage Trail for safety reasons in 2011.
The distance is just over 10 miles and takes place along the old railway line. The route is a mixed surface consisting of tarmac, gravel and muddy trail.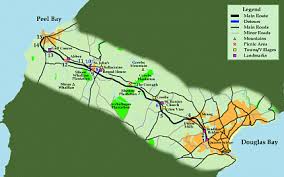 Here is the History of the Peel to Douglas Run by John Wright.