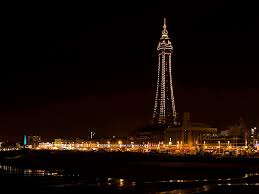 Once again Manx Harriers are going to the Blackpool Open Meeting on 11 September 2016.
We will be travelling on the 08.45am sailing to Heysham on Saturday 11 September and will be staying at the Premier Inn, Bispham.  The coach will pick us up approx. 9.30am on the Sunday morning to take us to the track collecting us at 5pm to return to Liverpool for the 7.15pm sailing to the Isle of Man.
The estimated cost this year will be £90.00pp, there will be a small subsidy for competing athletes only.  This covers boat, coach and one night bed & breakfast.
If you are interested in the trip, please complete the entry form and return it with your entry fee (payable to BW & FAC ) and a £50.00 deposit (payable to Manx Harriers) to Petra Atchison, Ballasaig Farm, Maughold, Isle of Man. IM7 1BJ.
There are only 49 places available so please get your entries to Petra by 30 August 2016 or sooner as spaces will be allocated on a first come first serve basis.
If you have any queries or require a Manx Harriers hoodie, vest, shorts etc. please contact Petra by email on grantandpetra@manx.net  or  mobile  202394.